Most tiger reserves are closed during monsoons. The forests rejuvenates itself and become clean green with new lease of life in monsoons. Jungles are open to tourists after monsoons. It's that part of the year, I eagerly wait for. It's more important to me than my own birthday. Season 2019-20 will start soon. Season starts from October and will go up to June 2020. Bookings are open for parks. So, if you are planning a visit, presumably questions on your mind -which park, what dates, where to stay, how to book, organizing logistics etc. If these are things on your mind then read on.
Most jungles are pristine green from Oct to Jan/Feb. So if your objective is seeing greens this is the best period. If you visit park when it opens, the advantage you will have is – you will be a news breaker! Which tiger which area which zone etc etc. Most enthusiast who miss jungles desperately can be seen in this period. For first 15-20 days the only challenge is that the animal movement is unpredictable. So if you plan to see tigers in this phase plan post mid-October. Some of my best shots are in this period. Kanha in December is mesmerizing sight. The temperature can drop below 6 degrees.
If your focus is on wildlife then any period from Feb/March up to June is good. But if you are planning to see only stripped cats and you can bear extreme heat nothing can miss fun of May and June. Tigers love water. Water scarcity in summer forces tigers to water bodies. That's when you get to see them. I personally don't prefer this period, as a photographer because of the lack of contrasts.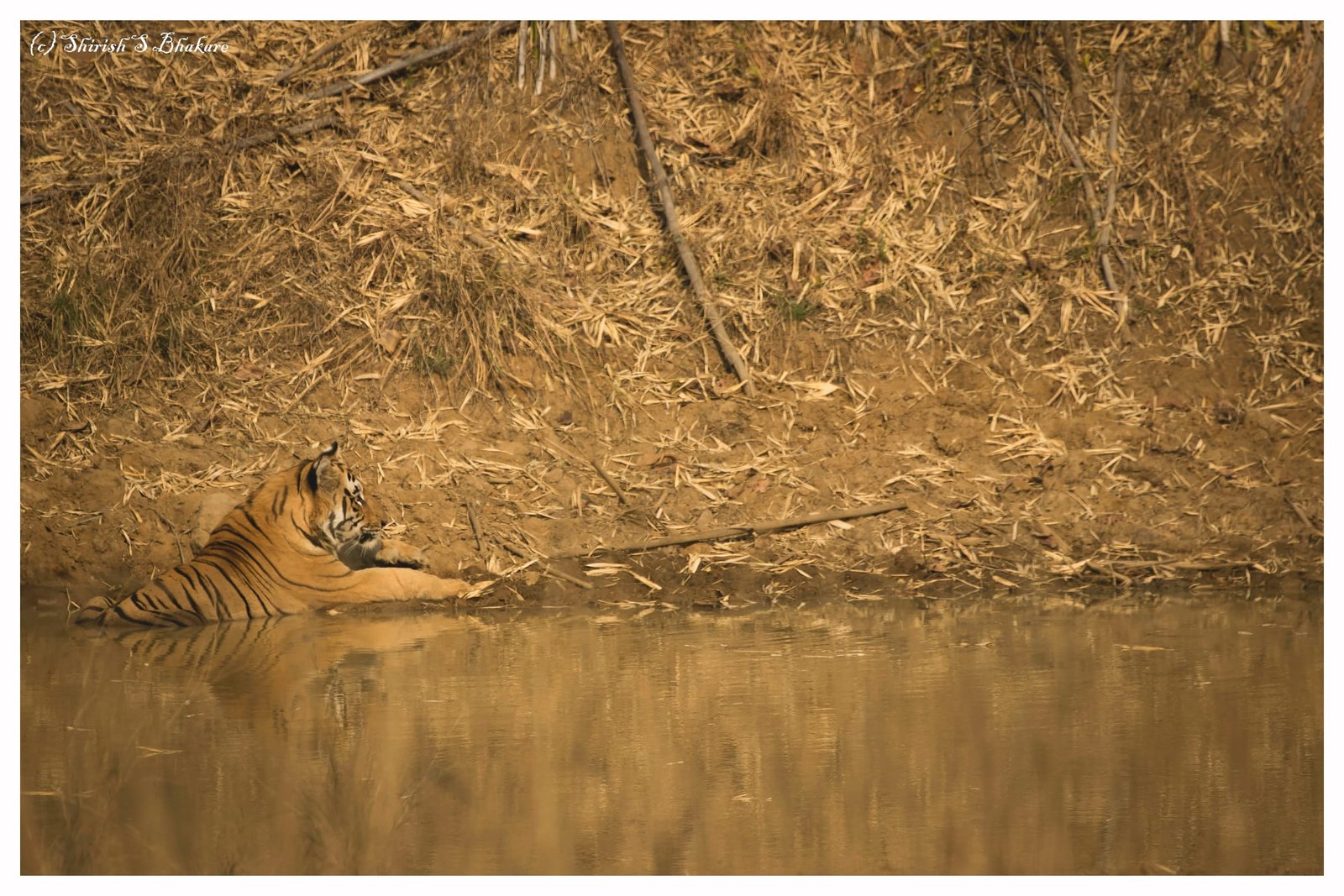 Next question: Where to go? Again depends on your objective of visit. If it's about overall jungle feel nothing can beat Jim Corbett, Kanha and Kaziranga. If it's about tigers don't miss Tadoba, Bandhavgarh and Ranthambore. There are many other parks but these are my personal choices. If it's about observing unique species in natural habitat, then forest has to be chosen accordingly. For example: Rhino and wild buffalo in Kaziranga, hard ground swamp deer in Kanha. However this will not resolve issue. All forests have multiple entry gates. This is where you need to take expert advise – find someone who knows the park and it's current trend so that you don't go to wrong place.
Cool, now that you've decided dates and park, next big question: Where to stay? Most wilderness offer wide range of lodging options in buffer areas of park. Make sure wherever you stay it is a well maintained facility, offers good service and is close to entrance gate you've selected. You wouldn't want to lose time in commute right?
Last and final: How to reach and book permits. Jungle safari permits – costs are controlled by government and can't be changed/updated/modified at last moment. Most permits are available online. This is a weak link. Many guests book stay and jungle safari online assuming they will save a few thousand instead of giving it to experts. When they check-in to the hotel they realize the other gate where safari booking is done by them it is 40kms away. Deal gets dusted. Moreover, gates with lot of tiger movement get booked as soon as bookings open. Faster than tatkal train tickets. So, it's important you let the task to the expert. Which gate and where to stay.
In order to have great experience of wild, let your expert do the planning for you. They are one stop solution to jungle safari needs. They can help you with pick up and drop, lodging-food, safari permits and other specific needs you have. There are many operators in wildlife tourism market. This market is highly competitive and unorganized. So just make sure your expert is someone whom you know or someone you can trust. Most important tip- plan and book well in advance to meet the spirit of wild.