"King's time as ruler rises like sun and falls like sun" – Lion King
I am writing a blog after very long time. This blog has been on mind for sometime but I just couldn't find time to finish it. This is story of rise and fall of dominant male of Tadoba range of Tadoba Andhari Tiger Reserve. During my last visit to Tadoba in February 2020, I had no luck sighting him in multiple safaris. Flashback to June 2019, same was story. However before that I always saw him. The king of Tadoba range, Matkasur aka Madhkasur. I have long history with him. His rise coincided with my regular trips to Tadoba from 2015 onwards. But his sighting faded over the last year. I knew it was sign of his fall. But what was the reason and why he has dethroned is what interests me more.
Dominant males like Matkasur have always lived treacherous life like a king. They rise to peak, siring as many cubs as possible then faintly vanish from area to give way to new younger bolder males who stake claim on territory, food and tigresses. Born somewhere in area by name Madhkasur, his beginning are not clearly charted but he came to be seen pretty often in Tadoba range in 2015. He was young and formidable opponent for then ruling tiger of Tadoba range. Matkasur sneaked into dominant areas of then Dominant male making his presence felt over time. By 2016, he was on throne by overthrowing the dominant male. Madhkasur then sired cubs with Chotti Tara from Jamini lake and Maya from Tadoba range. Any other females outside tourism areas he might have sired I have no hint about it. In March 2017-18, he was so active protecting his areas that every time I went to Tadoba I got his sighting. Sometimes multiple times in same safari. I last saw him in March 2019. During my visit to Tadoba in June 2019, I had only one goal seeing Matkasur, I failed to track him. After that I was bit out of touch with Tadoba. Images of him defending his cubs (from Maya) against his own son Chota Matka (from Chotti Tara) was doing regular rounds on social media. I knew he had strong opponent in making, his own son. I always believed ultimately Chota Matka would rule his fathers territory and Matka would be banished. However something unexpected has happened.
Starting May/June 2020, two young males Rudra and Tala from Kolsa range were regular sighted sneaking up in Tadoba range. It was around same time Matkasur sightings became rarer. The battle for domination had restarted. The son, Chota Matka challenged Matka upfront whereas Rudra and Tala was flanking him. Matka was surrounded by what looked like co-operative of male tigers which was not the case. Overtime even Chota Matka sighting became rarer. He backed out and moved towards Navegaon meadows where he was sighted regularly. He seemed to fit healthy and comfortable. It seems he has established himself in that area of park.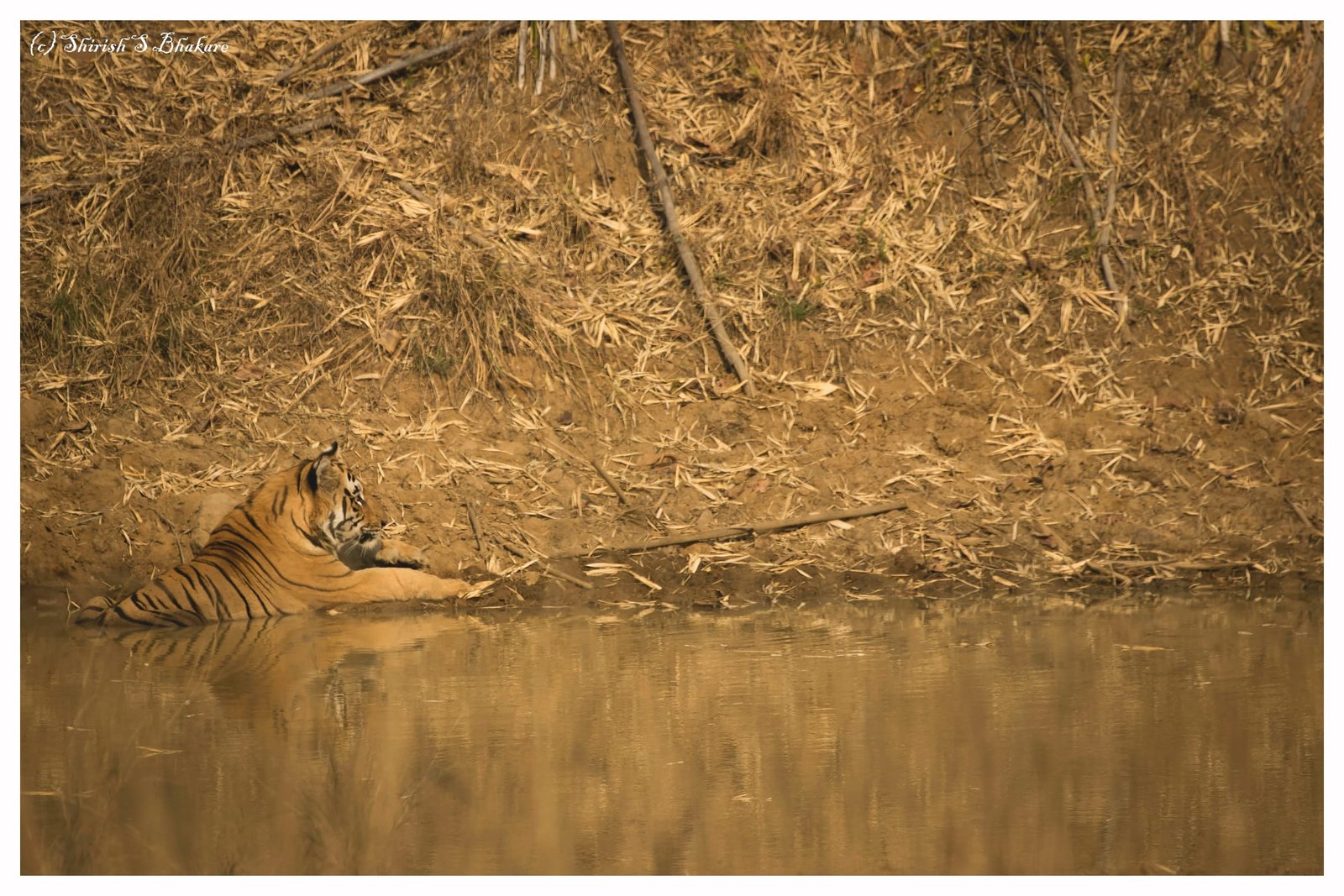 When season of 2020 opened in October, Maya was seen with 4 cubs and some distance away was Tala. Matka was nowhere around. It was my hunch that Tala had managed to banish aging Matkasur, the old king from his throne. Due to my infatuation with this dominant male, Matka, I was restless to hear his news. Finally it did arrive and it confirmed my hunch. He was sighted almost after month in buffer areas of Kolara range on cattle kill. My heart sank but fact remains I was relieved. Matka was alive though dethroned. Tala and Rudra now rule the area. Since two males can't take control of same territory, I'm sure only one them will become the sire of new cubs to come in Tadoba range of TATR.  What happens next, only time will tell the story.
I hope sometime soon I will go to Tadoba and see the story unfold. The cycle of nature will repeat. Every king will be dethroned, that's why life of King is so treacherous. Dethroner could be a stranger or own bloodline. Whatever the case, the sun that rises has to set.